Homeopathy, a leading alternative method of treatment but how to use it what, how it's going to act, what are its scope and limitations?, everything regarding homeopathy has written and compiled in one single book titled as The organon of medicine which was written Master Hahnemann himself.
Originally this book was written in German but later on, it got translated into English and in many other languages including Indian language like Hindi too. master Hanemann has revised this book till the 6th edition. But he died before publishing the 6th edition so it gets much criticism and allegation of being fake leading homeopaths are not believing this edition. So the 5th edition is considered as most trustworthy and we have translated the same for you.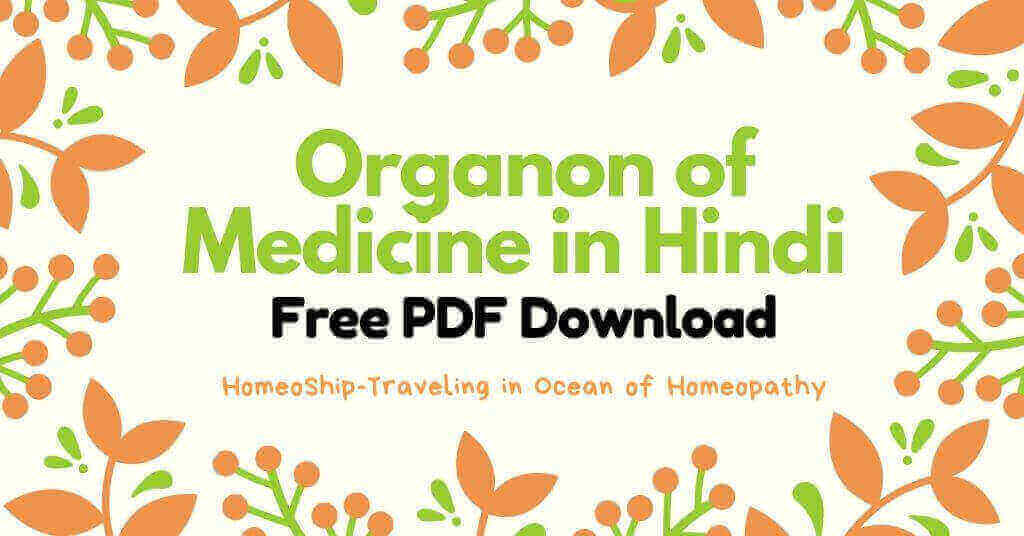 We know the English language is going to be the barrier between understanding the homeopathy. So many translators had translated this book into almost each and every language used by mankind.
But still many people start trying to search Organon of Medicine in Hindi, the dominant language in India. There are many authors who have written this book in Hindi but cannot be sure that book will help you to understand homeopathy for you in Hindi.
The most important thing about how allopathic (so-called modern science medicine) differs from homeopathy is thoroughly explained. If you are reading this read it thoroughly, each and every word of don't try to skip, even if you felling it's repeating the same thing. Trust us your reading will be fruitful.
So we personally created a PDF in Hindi and make it free to download just to spread the awareness of homeopathy in the name of master Hanemann. Download links of the book are given below this article Scroll down.
Also Read:
Now we wanted to discuss something about how to read this book. It contains aphorism and then their explanation just like a religious book like Bhagwat Geeta.
Download links
This book is just the manuscript of the main book. Comment some good words about it, if something is wrong then also comment below. We tried our best to make this book error-free but that there are some mistakes in the book, only your comments will make the more correct.
Thank you for reading this, enjoyed our content. If you have any doubt regarding your career selection or regarding homeopathy you can always comment below or ask us on Instagram.