To become a true preserver of health a physician must have the Knowledge of the things that Deranges Health and causes Disease. Let's explain in more detail
Knowledge of the things that Deranges Health and causes Disease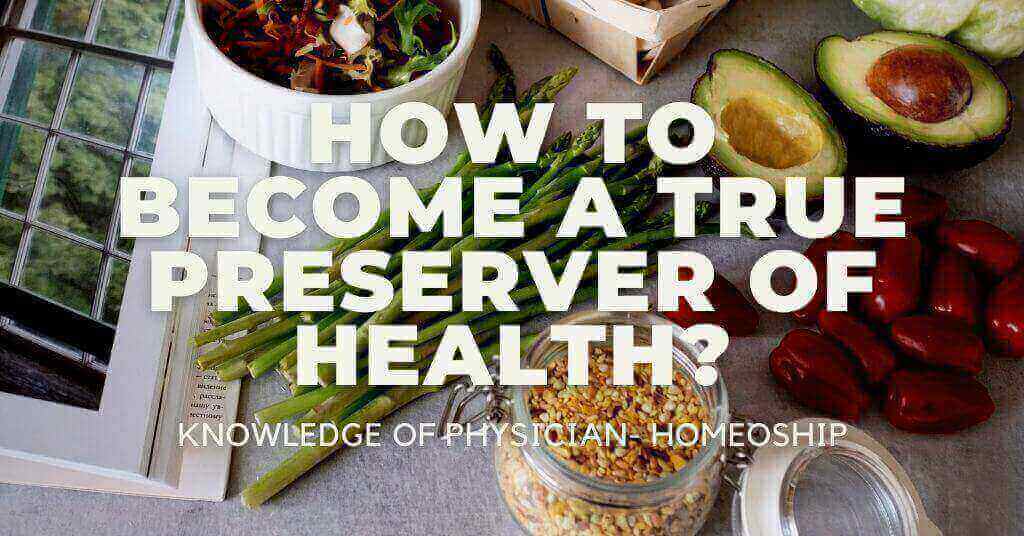 He likewise a preserver of health, if he knows the things that derange health and causes disease and how to remove them from a person in health.
As we all know prevention is better than cure, this proverb tells us that a physician's duty is not only to cure a disease but should also be the preserver of health. Dr. Hahnemann, states that a physician, not a therapist but as the preserver of health. He must know that think that the range the health and causes disease and how to remove them from a person as it is always desired. In this way, the infection of the disease, progress, and spread of the disease can be prevented.
Also Read:
A healthy living organism is empowered which has resistance or a power/force against disease. This force or power is lowered if the laws of nature for the maintenance of health are repeated or when the organism is exposed continuously or repeatedly exposed to some morbific forces then the physician must advise people to prevent such long indulgence in things, which lowest resistance.
To prevent continued exposure to morbific forces, the physician must also make people aware against the mode of infection of diseases and advice hygienic measure he should also know about the effect of different types of weather and climate, different occupation and un hygienic-sanitary conditions, faulty additions exhaustive mental and physical indulgence because this leads in lowering of resistance power against the natural disease. so this factor must be completely known by a physician if he wants to perform his duty as a preserver of health.
Hope you understand the article if you have any doubt! you can always ask us in the comment below. Follow us on Instagram for more updates.